HABLAMOS ESPAÑOL
We are fully committed to supporting all our courses with remote instructions through the challenges prevented by COVID-19.
  All of our courses are GUARANTEED:
We know how to help you pass the PSI exams easily.

We can help you with tricky exam contents, which have failed you.

Nationwide companies' general topics cannot beat us who dedicatedly covers VA/MD.
We're proud of the consistently highest pass rate for 20+ years:
GUARANTEEs for 3 MOs and 6 MOs for all exam prep courses for CONTRACTOR and TRADESMAN, respectively

COVID-19 may be a chance to turn a misfortune into a blessing.

Take a class to help you pass and get a better job.
We have moved to

1751 Pinnacle Dr Suite 600, McLean, VA 22102

.
Class Schedule Classes are ONLINE Zoom virtual class, or Classroom (w/ social distance). 
Note to ONLINE Classes – Register in advance (7 days min.) to allow time for class material to mail (or pick up at Tysons office before class night). 
Commercial Building Contractor (CBC) exam prep: 5

-day online class on

Sep 29, Oct 6, 13, 20,  27

Th

(3:30-6:30 pm).  Register
VA Class-A/B Business exam prep

with

prelicensing: 5-day online class on

Oct

 4, 6, 11, 13, 18

Tu/Th (6

-9 pm)

.

Register
VA Class-A/B Business exam prep

without

prelicensing: 5-day online class on

Oct

 4, 6, 11, 13, 18

Tu/Th (6

-9 pm)

.

Register

VA Home Improvement Contractor (HIC) exam prep:

3-night online class on

Oct 10-12

M-W

(6-9 pm).  Register

VA/MD/DC Gas Fitter Master/Journeyman exam prep: 4-day online class on Oct 12, 19, 26, Nov 2 W (5-8 pm). Register

Residential Building Contractor (RBC) exam prep: 4-day online class on

Oct 15, 22, 29, Nov 5

Sat (9 am – 12 pm)

. Register
Virginia Clase A/B Preparación del Examen de Negocio con Prelicencia en Español:

Oct 17, 19, 23, 25, 30

M/W (6-9pm), 5 noches Lunes y Miercoles. Register
Electrician Journeyman/Master exam prep: 10-night online class,

Aug 19 – Oct 14

F (5-8pm)

. Register
MD Home Improvement Contractor (MHIC) exam prep: 1-day online class
Intensive & Basic Blueprint Reading (+Code Basics) 8-day online Zoom virtual course,

Good

Course for whom to be a General Contractor (RBC/CBC) Specialties (as prerequisite).

 

Fire Alarm Nationwide Certification; 10-night exam prep at McLean/

Tysons

Learning the Basic HVAC targeting CFC Certification; 120 hour guaranteed course (incl. EPA 608 certification) on

every Thursday

Also, the same Basic HVAC in Spanish on

every Tuesday

Learning the Basic ELE; 120 hour for good jobs demands
Plumbing Master/Journeyman exam prep: 6

-day online class
◊ All above M/E/P Journeyman exam prep courses require 10 years experience – our Vocational Training (max. 240 hours) can fulfill some of this requirement (up to 6 years compensated by the training).
◊ VA Contractor's classes include Refresher/exam review (after completion of contractor's class, and before your PSI test) on every Monday & Thursday (11-5 pm), please bring your registration copy (within 3 months of course completion).
Office Location & Hours
McLean/Tysons (main office)
Open weekdays 10 am-6 pm

(Close Saturday temporary)
---
Sterling-lab (Temp. closed)
location/Rt.28 & Sterling Blvd.

Open class-days (30 min. prior to class)
---
Centreville (Temp. closed)
location/Centreville Labor Resource Center.

Temporary closed (until further notice)
---
 

Our response to COVID-19, Classes ONLINE.   

Now (Almost) all Courses are ONLINE available! 

---
9,500+ Clients for more than 20 Years
prove we can help you!         
Build Your Career!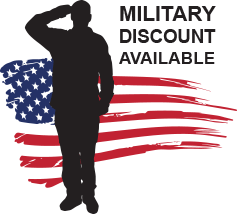 ♦ Authorized 30 courses Training Provider by VA DPOR for contractor and tradesmen educations.
♦ Authorized Vocational Training (V/T) Provider by VA DPOR for M/E/P required experience (years) maximum 240 hours (credit of 6 years).
♦ Authorized by NATE(North American Technician Excellence) Recognized Training Provider.
Do you need qualifying HVAC/ELE/PLB Journeyman license, but have less than 10 year experience?
We offer Vocational Training (VT) every week – qualified by VA DPOR (for minimum 4 years experience)

Qualify Master, after one year of Journeyman.

Please call or visit us to show our schedule.
We at Ace Tech have been Virginia Board for Contractors Approved Tradesman Formal Vocation Training Providers for more than 12 years.
We will mail your class material (by USPS), if your registration is at least a week in advance of the class date. Previewing the class material will be a great way to familiarize yourself with the PSI exam topic.
Teaching young contractors!; We welcome great teachers and new course ideas, including online lectures.
Great P/T opportunity.
E-mail: ContactUS@contractVA.com
Our McLean location (3 classrooms) and 2 other(Sterling/Centreville) locations (6-7 classrooms) have many more spacious classes available.