Good News for many contractors!                            
Fairfax County's RISE (Small Business Grant Fund) program
We wanted to let you know that the grant intake process will be open from Monday, June 8 through Monday, June 15th. When the grant is open the intake form link will be posted on the Fairfax RISE webpage and we will email you again as a reminder. If you have questions regarding eligibility, the process, or uses for the grant, please check out our Frequently Asked Questions on our FAQ page.
Our response to COVID-19, Classes ONLINE.   

Now (Almost) all Courses are ONLINE available!

---
9,000+ Clients for more than 20 Years
prove we can help you!         
Build Your Career!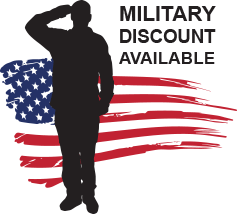 ♦ Authorized 30 courses Training Provider by VA DPOR for contractor and tradesmen educations.
♦ Authorized Vocational Training (V/T) Provider by VA DPOR for M/E/P required experience (years) maximum 240 hours (credit of 6 years).
♦ Authorized by NATE(North American Technician Excellence) Recognized Training Provider.
Latest

Online

Class Schedule (Zoom virtual video)
 > Due to the coronavirus (COVID-19), almost all classes are ONLINE Zoom virtual class under way ( Our Tysons office open 10-5 daily).  
ONLINE Classes  – Register in advance (7 days minimum) to allow time for class material to arrive by mail (or pick up before class night).
June VA Class-A/B Business exam prep 5-evening from today

 

(4th, 4-7 pm)

to pass your PSI exam in the first time. 

For the Online Zoom virtual class, you still can join the class – after stop by our Tysons office to pickup class material before the evening class.

Md Home Improvement Contractor (MHIC) 6-hour exam prep  Saturday morning 

(10-1)

to pass test after 2

Saturdays

. 

VA Residential BLD Contractor (RBC)  exam prep 4-night from 19th 

(6-9 pm)

every Friday night.

VA CBC under every Friday night now.

ELE Master/Journeyman; 10-night exam prep to start from 19th 

(

5-8 pm). 

Gas Fitter Master/Journeyman 4-night exam prep from  22nd

 (5-8 pm), every Monday.

HVAC Master/Journeyman 10-night exam prep from  23rd

 (5-8 pm), every Tuesday (and some Friday).

Fire Alarm

Nationwide Certification;

10-night exam prep moved to 24th (5-8 pm)

to pass NICET Level I&II. 

Home Inspector exam prep; 5 weekends (36 hours) course planned from 26th 

(5-9 pm and 10-2 on Sat.). 

Learning the Basic HVAC targeting CFC Certification; 120 hour guaranteed course from

early July

.
Learning the Basic ELE; 120 hour for good jobs demands, from July.            
IN-PERSON Classroom
HVAC

basic

Vocational Training

(by VA DPOR);

160 hour course in

Sterling

location start from July 

(9-2)

seats are available.  This course targeting 2 Certifications

(including EPA CFC/608) and possible your job arrangements.

EPA Lead RRP

(Repair, Remodeling, Painting);

one-day Certification seminar on July (9:00-4:30)

for getting the completion Certificate on the same day.

Nationwide Commercial BLD Inspector (B2) exam prep 12-night course start from July

(6-9 pm)

every Tuesday.
◊ All above M/E/P Journeyman exam prep courses require 10 years experience – our Vocational Training (max. 240 hours) can fulfill some of this requirement (up to 6 years compensated by the training).
◊ VA Contractor's classes include Refresher/exam review (after completion of contractor's class, and before your PSI test) on every Monday & Thursday (11-5 pm), please bring your registration copy (within 3 months of course completion).
Office Location & Hours
Tysons/Falls Church (main office) Stratford University Bldg.
   Open weekdays 10 am-5 pm (temporary, Closed Saturday)
  7777 Leesburg Pike Suite 207s  Falls Church, VA 22043
---
Sterling-lab location/Rt.28 & Sterling Blvd.
   Open class-days (30 min. prior to class)
  111 M Carpenter Drive Suite 207  Sterling, VA 20166
Centreville location/Centreville Labor Resource Center.
    Temporary closed (until further notice)
   5944 Centreville Crest Lane Centreville, VA 20121 Click here for info.
Here are 3 reasons why we have GUARANTEE all of our courses:
♦ The PSI exams generated are designed to be difficult to pass without the help of courses as we offer.
♦ If you have failed the exam before, you can target particularly tricky exam content with our instructors.
♦ Our clients attest the online/classroom setting locally, actually saves time due to the higher quality of instruction compared to nationwide company's general topics.
For the past 20 years, our exam passing rates have been the highest due to our tried-and-true system:
♦ 3 MONTH GUARANTEE for all CONTRACTOR exam prep courses
♦ 6 MONTH GUARANTEE for all TRADESMAN exam prep course
♦ For the new year, why not plan on success? Take a class to help you pass. Come see what you're capable of this time!
Do you need qualifying HVAC/ELE/PLB Journeyman license, but have less than 10 year experience?
We offer Vocational Training (VT) every week – qualified by VA DPOR (for minimum 4 years experience)
Qualify Master, after one year of Journeyman.
Please call or visit us to show our schedule.
We at Ace Tech have been Virginia Board for Contractors Approved Tradesman Formal Vocation Training Providers for more than 12 years.
We will mail your class material (by USPS), if your registration is at least a week in advance of the class date. Previewing the class material will be a great way to familiarize yourself with the PSI exam topic.
Teaching young contractors!; We welcome great teachers and new course ideas, including online lectures.
Great P/T opportunity.
E-mail: ContactUS@contractVA.com
Our Tysons location (3 classrooms) and 2 other(Sterling/Centreville) locations (6-7 classrooms) have many more spacious classes available.